Go Back / Portfolio
The Woodlands Event Centre
The Woodlands Event Centre, here at Wyboston Lakes Resort was designed and transformed with the NextGen in mind. The transformation took place in 2018 and has provided the resort with a flexible, forward-thinking venue which is suited to our target sectors.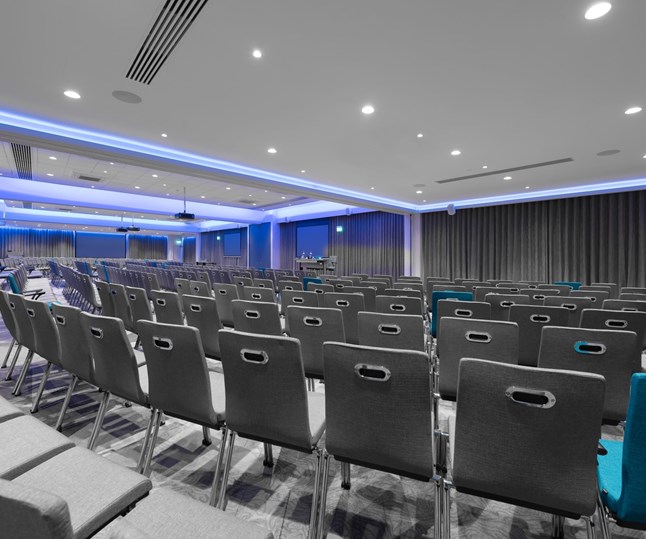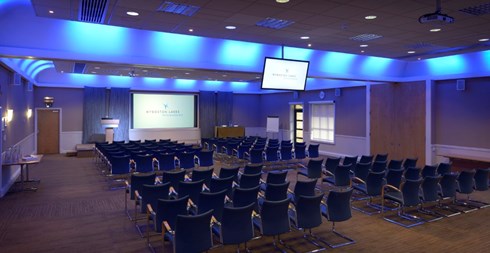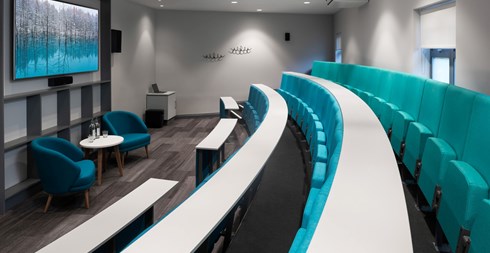 The Woodlands Event Centre transformation was quite simply, a remarkable one. The key elements in deciding the look & feel were determined by the type of events and sectors it would be playing host to. From these findings the venue now has 16 flexible event spaces, creative food options, beautiful outdoor courtyard space, and space to unwind and relax in.
Suited primarily to larger, bespoke events which require exclusive use, the venue has since hosted a variety of events. The transformation has now made product launches, exhibitions, automotive events all a possibility.